THE LAKE DISTRICT, a Jewel in the British Crown
Speaker: Hélène Jasmin

When: Thursday, May 16, 2019, 7:30 p.m. to 9 p.m.

Where: Centennial Hall,

288 boul. Beaconsfield, Beaconsfield, H9W 4A4
Lecture in English, followed by a bilingual question period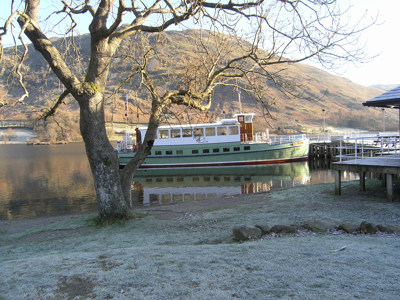 Join us on our travels through fabulous natural sites and recall tales and stories of the magnificent Lake District in North-West Britain.
This area counts 19 lakes and about 200 summits and valleys. So many things to catch our eyes in Lake District, so many pages of history: intriguing stone alignments associated with Druid gatherings, churches built in the 12th century, unique landscapes and wilderness camping, and walking routes still very popular today.
This beautiful region, which enchanted author and illustrator Beatrix Potter, poet William Wordsworth, artist and designer John Ruskin, and even Hercule Poirot, main character of Agatha Christie, traveling to Keswick to solve a case, dazzles us again and again.
Hélène Jasmin, author and speaker, was educated at UQAM in Sociology; at École de radio-télévision Pierre Dufault in Montréal; and Violin private class with Master Eugène Bastien, member of MSO.
Her professional experience includes: freelance journalist for The Canadian Composer, The Medical Journal…; freelance radio program host, Radio-Canada FM, Montréal; assistant curator for the exhibits:
Ima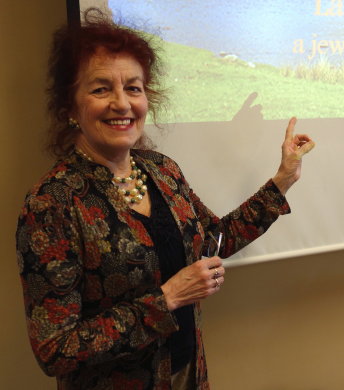 ges d'hier -- Saint-Laurent a 100 ans;
Génie en vol -- les 50 ans de Canadair-Bombardier (1994);
L'instinct du théâtre (60th anniversary of Les Compagnons), with Lorraine Pintal, director of TNM (1997).
She published:
Topics: THEATER
Les Compagnons de saint Laurent – une petite histoire (éditions Leméac, 1986)
Père Émile Legault, homme de foi et de parole (Lidec éditeur, 2000)
Topics: ART & ENVIRONMENT
Frédéric Back – La capacité d'enchanter (Lidec éditeur, 2015)
Elsie Reford, la grande dame des jardins de Métis (Lidec, 2015)
Topics: ART, GARDENING & HISTORY
A Journey with Elsie – Book of Days (La Belle Amérique publisher, 2018)
================================================