LA VILLEGGIATURA
Speaker: Michel Belisle

When: Thursday April 18, 2019, 7:30 p.m. to 9 p.m.

Where: Centennial Hall,

288 Beaconsfield Blvd, Beaconsfield, H9W 4A4
Lecture in English followed by a bilingual question period.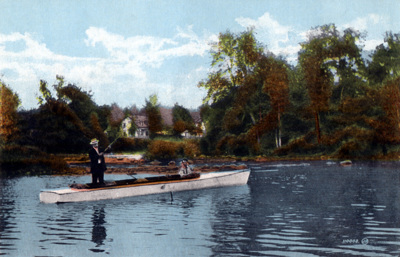 The great resorts locations of the province of Quebec became very popular in the mid 19th century with the development of railways. Wealthy businessmen and industrialists who were living in the Montreal Golden Square Mile began to stay in the country during summertime. This brought a social change for a new way of life.
They hired architects to build luxurious mansions with cozy interiors where they would escape from the city and reconnect with outdoor activities and fresh air, keeping on entertainment with garden parties and balls on the lawns.
No need to go as far as Murray Bay or Cacouna. This was the beginning of vacation and holidays spent in the West Island of Montreal. In the 1880's, new developments outside the city of Montreal became favourite places for la villeggiatura : Dorval, Senneville, Beaconsfield, Baie d'Urfé, Dorion, Hudson and Ste Anne de Bellevue.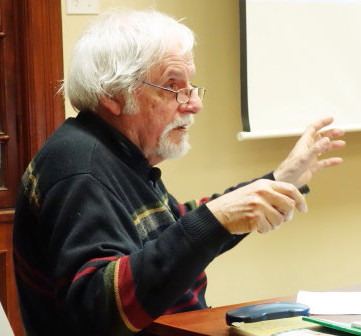 Michel Bélisle, author and lecturer, was born in Montréal. He studied Anthropology - Ethnology at Université de Montréal, and Design & Environment at UQAM. He worked as assistant-curator at McCord Museum, curator at Musée régional de Vaudreuil-Soulanges, curator at Trestler House in Vaudreuil-Dorion. He was curator for Special Exhibitions:
2007-2008 Vaudreuil-Dorion Public Library "Words and Images from our people";
2004-2005 Trestler House, Historical Interpretation, in collaboration with artist and environmentalist Frederic Back
1999Trestler House, "A certain way of life"
He wrote several books and brochures:
« Elle s'appellera Kirkland – It will be called Kirkland » 2011;
« De l'île aux Tourtes à Vaudreuil-Dorion » 2007;
« À la pointe claire » 2005;
« La maison Génus au coeur de la Baie de Vaudreuil » 2004;
« Sainte-Anne-de-Bellevue, 300 ans de présence » 2003;
« Sainte-Anne-de-Bellevue Canal: the doorway to the Ottawa Valley » 2003
« La chasse à l'appelant des rives du Suroît au pays du Survenant » 1998;
« La maison des Trestler » 1998;
« La grosse île à l'ouest, Visages de l'île Perrot » 1996;
Best kept secret MTL West Island (West Island Heritage bicycle trail)
Brochure on Pointe-Claire Church
Touristic animation:
Guided tours by bus for Brébeuf College Cultural Association
Guided tours at Senneville Fort
Lecturer for different audiences: public libraries, historical societies...
===============================================