For the 2015 Roberta-Angell winners, the SHBBHS decided to award prizes to distinguished contributors to the history of the City of Beaconsfield: two students of BHS and their school for their contribution to the Heroes Park commemorating Beaconsfield's heroes.
Award Ceremony: Thursday, March 19, 2015, at Centennial Hall, at 19:30.
Before the awarding of the prizes, a 7 minute video made of these two students' speeches at the first press and inauguration ceremonies was presented.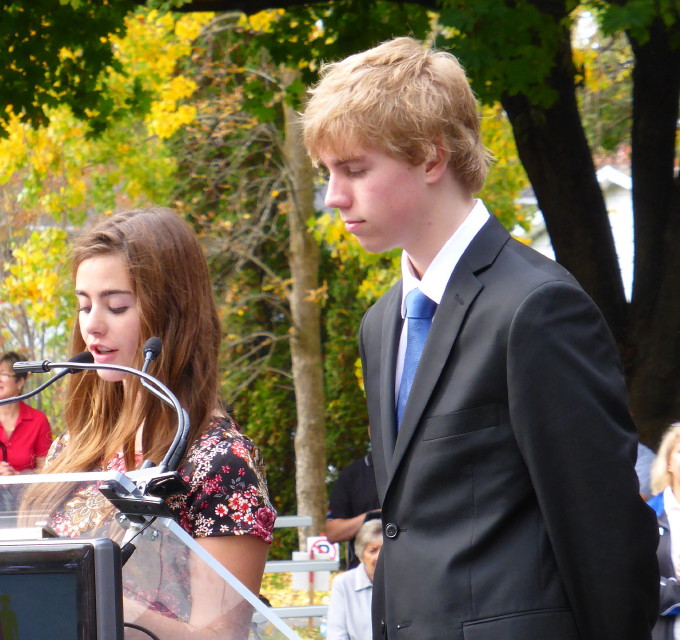 1e Prix Roberta-Angell 2015 1st Prize
École Beaconsfield High School
Décerné à – Awarded to
Cheyenne Skurczak
et/and
Devyn Sherry
pour / for
Contribution au Parc des Héros / Contribution to the Heroes Park
Prix Roberta-Angell 2015 Prize
Décerné à – Awarded to
École Beaconsfield High School
pour / for
Partenariat dans le Parc des Héros / Partnership in the Heroes Park