F. Moyra Allen (OC) and her Legacy to Nursing:
An Innovative Approach to Health Care in Beaconsfield-Pointe-Claire (1976-1979)
Speaker: Margaret Purden, RN, PhD
When: Thursday, May 19, 2022, 19:30
Where: In virtual mode using ZOOM
Lecture in English, followed by a bilingual question period.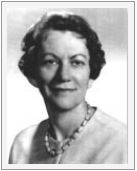 On the heels of National Nurses Day celebrated on May 12th, this talk will feature the accomplishments of Dr. F. Moyra Allen (1921-1996), renowned nursing professor and researcher, and Officer of the Order of Canada. Dr. Allen was a long time resident of Beaconsfield.
The 1974 report, A New Perspective on the Health of Canadians by Marc Lalonde, former Minister of National Health and Welfare sparked a call for innovative projects to promote health and advance health care. Dr. Allen rose to the occasion and was one of the first nurses in Canada to be awarded significant infrastructure and research funding from the National Health Research and Development Program (NHRDP) to establish a nursing centre, The Workshop: A Health Resource in her hometown of Beaconsfield. At the start of her career in 1977,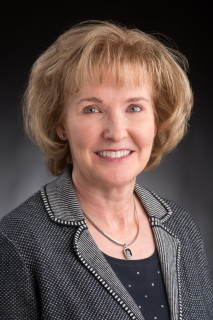 Margaret Purden was one of the first nurses appointed by Dr. Moyra Allen to advance an expanded role for nursing in health care. Although the centre had a limited run from 1977 to 1979, many important advances in nursing education and practice can be traced back to this influential work.
Professor Margaret Purden completed her undergraduate and doctoral studies in Nursing at McGill University. She has been the Scientific Director of the Jewish General Hospital's Centre for Nursing Research since 1999, the Director of the Office of Interprofessional Education at McGill University's Faculty of Medicine and Health Sciences since 2016, an Associate Professor at the Ingram School of Nursing, and a Senior Investigator at the Lady Davis Institute for Medical Research.
===========================================================