The Montreal Region Forts from Nouvelle-France Era

Guest speaker: René Chartrand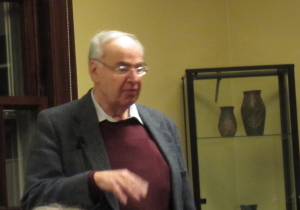 When: Thursday, February 21, 2013, from 19:30 to 21:00
Where: Centennial Hall,
288 Beaconsfield Blvd, Beaconsfield, H9W 4A4
PowerPoint Lecture in English followed by a bilingual question period
René Chartrand was born in Montreal and educated in Canada, the United States and the Bahamas. A senior curator with Parks Canada's National Historic Sites Branch for nearly three decades, he is now a free-lance writer and historical consultant. He has authored some 40 books and hundreds of articles published in England, France, the United States and Canada. He lives in Gatineau (Quebec).