The Société historique Beaurepaire-Beaconsfield Historical Society is organizing
a visit to the Canadian Aviation Heritage Centre
On the MacDonald Campus of McGill University, in Sainte-Anne-de-Bellevue

Saturday, November 26, 2011
From 9:30 to 11:00
Cost: we suggest a donation of $5 or more per adult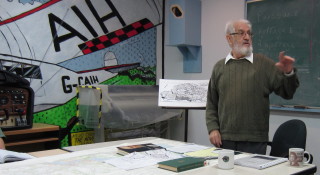 The visit will start with a summary of the history of the historical building that hosts the CAHC and will continue on with a guided tour of the two floors of exhibit. An Art Gallery, opened in November 2011, can also be visited in the basement.
For driving instructions or to know more about the CAHC, consult their website:
http://cahc-ccpa.com/
Please confirm your presence by contacting us.
If you come by bus and need carpooling to the CAHC, let us know making sure to leave your phone number and we will try to set up transportation between the bus stop on Lakeshore Road and the CAHC.