The Lost and Found Z(S)amenhofs of Montreal ... and Beaconsfield
Speaker: Yevgeniya Amis
When: Thursday, February 16, 2023, 19:30 - 21:00
Where: Centennial Hall,
288 Beaconsfield Blvd, Beaconsfield, H9W 4A4
Lecture in English followed by a bilingual question period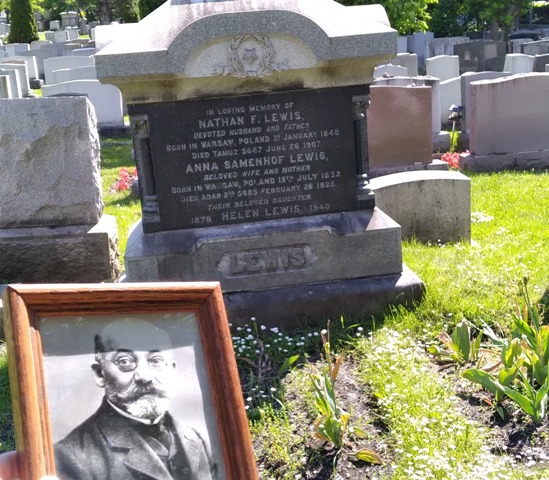 In 1910 L.L. Zamenhof, the creator of Esperanto, had his first and only trip outside Europe: to visit the International Congress of Esperanto in Washington, DC. But what very few people know also is that not only did he visit Washington, DC, but also Montreal and -- yes! -- Beaconsfield! Why Beaconsfield? Because some of his close relatives immigrated to Montreal in the 1880s and also had their summer residence in Beaurepaire - Beaconsfield. Yevgeniya will tell us all that is to know about the lost -- and found -- Zamenhofs of Canada.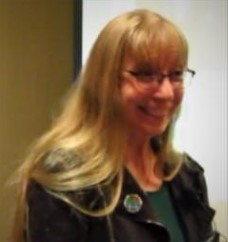 Yevgeniya Amis speaks Esperanto every day with her husband Joel. She is a former editor of a socio-cultural magazine in Esperanto (Kontakto). She premiered recently as a playwright and producer of the play "1910" -- a "firsthand" story about Zamenhof's visit to Montreal that was put on stage during the World Esperanto Congress 2022 in Montreal. She and her husband, the Rev. Joel Amis (the incumbent of Christ Church Beaurepaire) were on the organizing committee of this World Congress (the second one in this part of the world... after the one in 1910 in Washington). Yevgeniys is working on a historical research into Zamenhof's family in Montreal that is planned to appear in a book form. She does many other Esperanto activities in her spare time (writing, editing, singing, etc.). She works for the National Film Board.
You can view the play in Esperanto at 1910 on YouTube with English subtitles.
================================================