Les femmes sportives à Montréal au tournant du XXe siècle
Speaker: Valérie St-Georges

When: Thursday,

March 19, 2020

October 15, 2020

,19:30 to 21:00

Where: In virtual mode
Lecture in French, followed by a bilingual question period.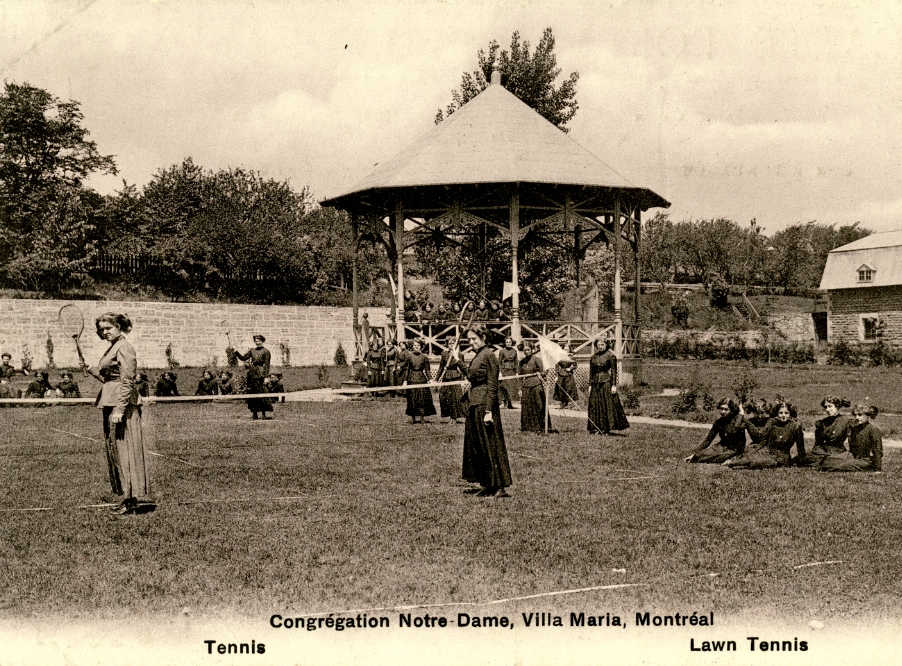 At the turn of the 20th century, more and more young women from the middle and upper classes were introduced to a variety of physical and sporting activities. In Montreal, many women practice activities such as tennis, golf, snowshoeing or skating, in a recreational setting. Some rare pioneers exploit instead their athletic abilities in private schools and universities or begin a competitive career. Yet, this enthusiasm of women for sports, a space dedicated for the building of male identity, is controversial. At a time when more and more young women are starting to claim their rights to vote and access male spaces, the emergence of the "New Woman" figure, this young sporty woman wearing lighter and masculine costumes (puffy panties/bloomers), tends to accentuate the anxiety around the disappearance of the "real woman".
In fact, several issues underlie the practice of exercise and sports by women in the eyes of social actors of the time: how to promote exercise for general good health without risking its reproductive capacity? How to reconcile physical training and its potentially "virilizing" effects with the aesthetic ideal of feminity? Finally, how to encourage the participation of girls in certain forms of sports activities without exposing them to the public space? Fearful that they will develop protruding muscles, several social actors speak out against violent, brutal and unsightly physical activities such as boxing. Others are more particularly opposed to practices and gestures that can cause voluptuous sensations, such as riding a bicycle.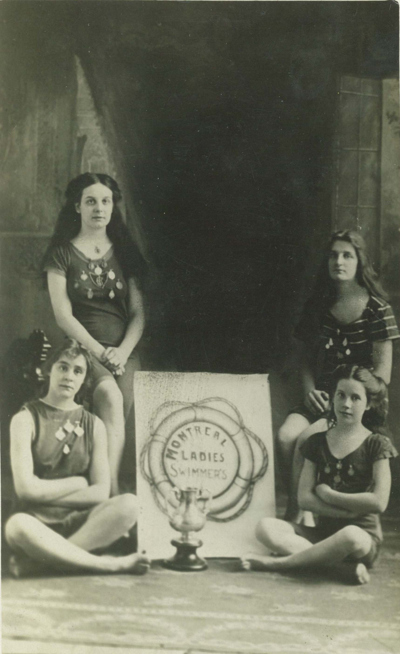 Still, in the 1920's, women's sports leagues are organized, and more and more women choose the competitive path. These inspiring and courageous athletes thus opened the door to the next generations.
Supported by various historical documents (photographs and extracts from articles published in medical, educational and feminine journals of the time), this conference will showcase some pioneers in the world of sports in Montreal and Quebec at the start of the 20th century and will highlight the difficult quest for the inclusion of women in a traditionally male sphere.
Valérie St-Georges
Currently a teacher at the Michèle-Provost Academy, Valérie St-Georges holds a master's degree in history from the University of Montreal. Her master's thesis, entitled "Strength, Grace, Flexibility": Physical Education of Young French-Canadian Girls in Montreal (1860-1920), was supported by the Quebec Research Fund in Society and Culture and the Social Sciences and Humanities Research Council of Canada. Although her research focused more specifically on the history of female physical education in Quebec, Valérie St-Georges holds an interest for variegated aspects of women's history. She presented at the UdeM Feminist Summer University (2019 Edition) and participated in the writing of the chapter devoted to the mayor Valérie Plante in Les Maires de Montréal .
(Ruelland, Jacques G. (dir.), Les Maires de Montréal. De Jacques Viger à Valérie Plante, Maison nouvelle fédération, 2019.)
================================================